Video Doorbell Review: Best Smart Video Doorbell For You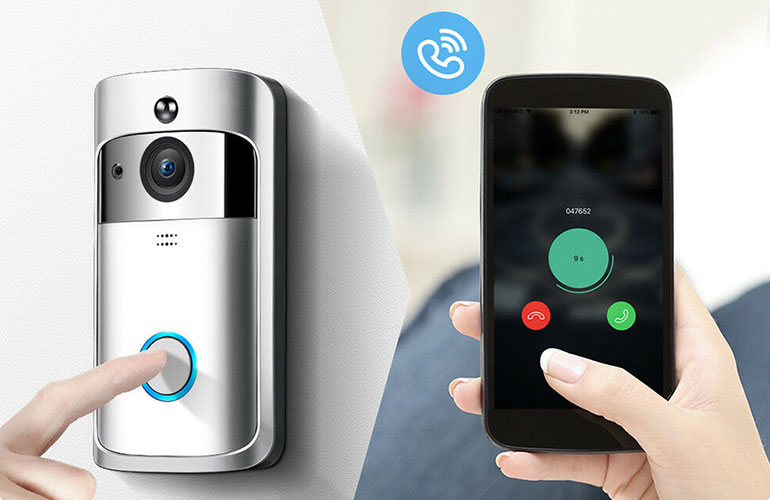 Answer your front door from anywhere with the Video Doorbell. This smart Video Doorbell will provide you with instant alerts to your tablet, smartphone or PC.
If the doorbell is pressed or the motion sensor is triggered, the free Video Doorbell app will enable you to see and speak to your visitors, even if you are away from home.
As one of the first manufacturers of smart doorbells, Video Doorbell have established themselves as leading designers of home security systems.
This experience has helped Video Doorbell to create this Video Doorbell, which is simple to install, affordable and reliable.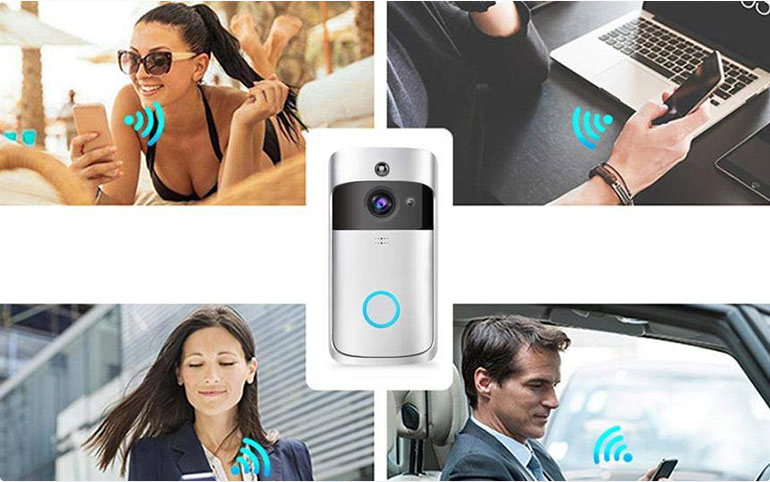 It is likely that the first thing you will notice about the Video Doorbell is its sleek design, which is available in gold, silver or black.
The modern style is enhanced by the simple button and small camera lens, which are designed to go unnoticed by visitors which interact with the doorbell.
The durable doorbell measures 12.65 cm x 6.17 cm x 2.21 cm so can be easily located on a wall or thick door frame.
It is ideal for monitoring visitors to your home, especially if you are away for a number of hours each day. The built-in sensor will alert you to parcel deliveries and even unwanted intruders.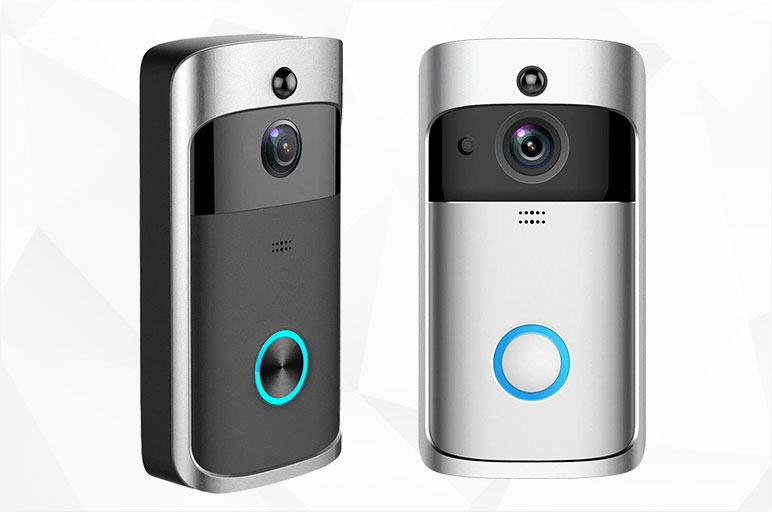 The installation and setup process of the doorbell is very simple. Firstly, you will need to download the free Video Doorbell app to your iOS, Mac or Android device.
You will need to create a Video Doorbell account; the app will then provide you with a series of instructions to guide you through the installation process.
It is possible to create multiple Video Doorbell accounts which link to a single device, which is ideal for households with many people who need to be able to monitor the front door.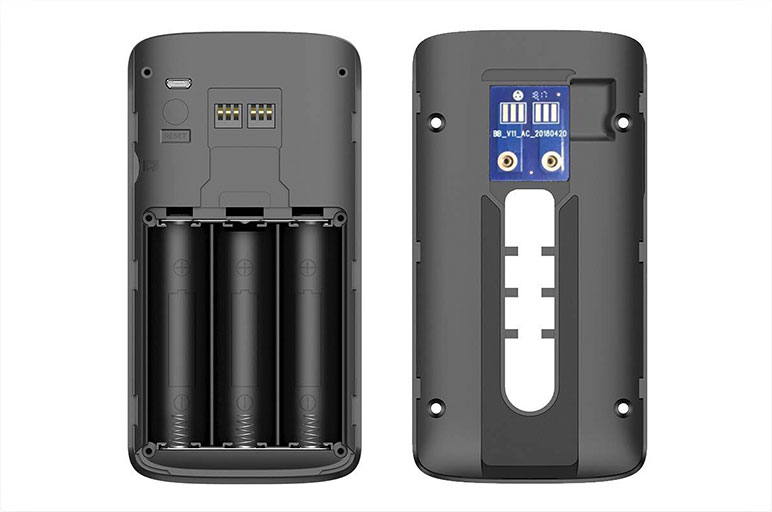 The design is larger than an average doorbell, but this ensures there is space for a long-life battery, which is ideal if you want to use the device without connecting it to a circuit.
If you have an existing doorbell, the original wiring from a standard 8-24 VAC bell will quickly connect to the Video Doorbell.
Although, if you install the device in battery-powered mode, it can be conveniently charged using a USB charging cable.
In fact, a full charge will last between 6 months and 1 year, depending on the level of use. The mounting plate is designed to attach to the wall using the included hardware.
The main section will latch on to the mounting plate using four small hooks, which are then tightened using two under mounted barrel screws.
The doorbell is designed to be installed in less than 30 minutes, so you will soon benefit from its great features.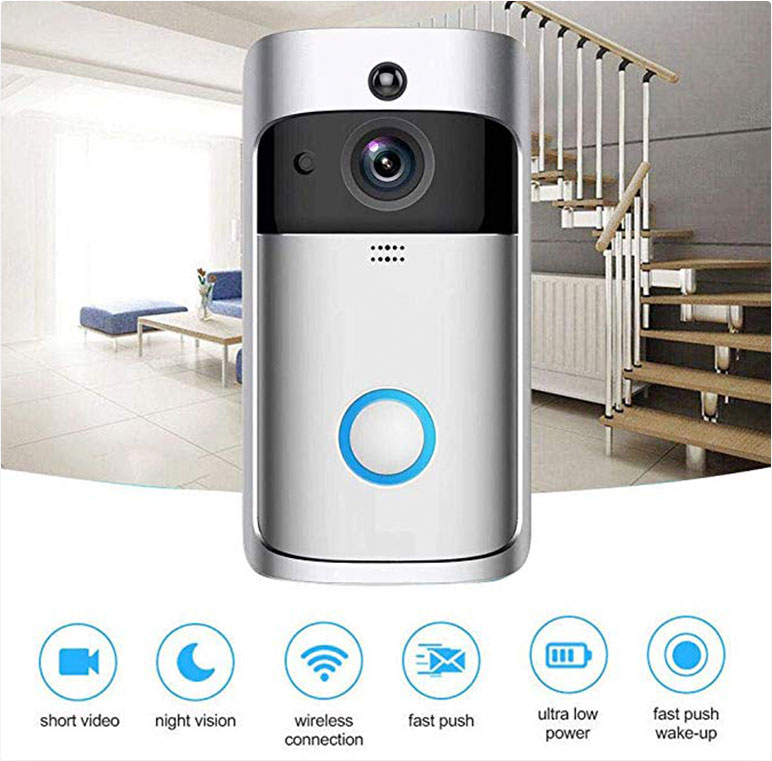 Once installed, the Video Doorbell is very easy to use. Your guests will find this smart doorbell as easy to use as a standard doorbell.
When they press the button, the device will play a threetoned chime, with a blue light rotating around the edge of the button.
If a visitor presses the button or triggers the motion sensor, the app will send a notification to your phone or smart device.
This will start a video call, which allows you to have a two-way conversation with the visitor. The crystal clear 720HD video with built-in noise cancellation will allow you to have a high-quality conversation, even when you are away from the home.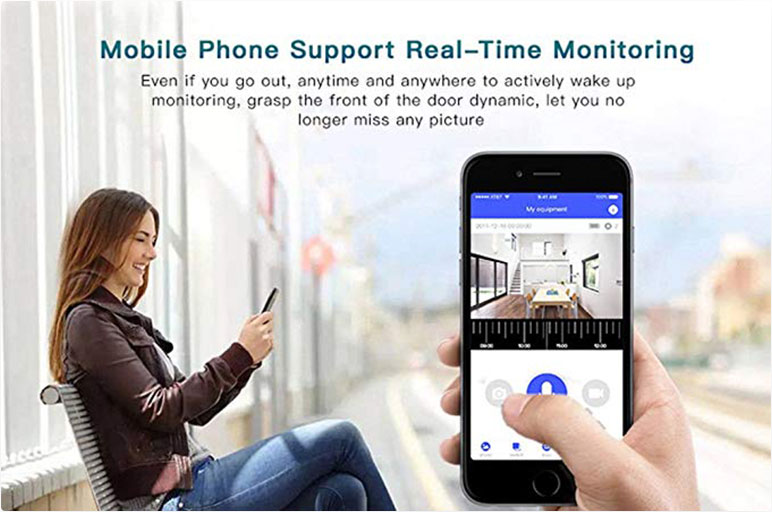 When responding to a notification you will have an option to accept the call or decline the call, although you will still be able to view the visitor through the wide-angle doorbell lens.
If you choose to decline the visitor's call, they will not be notified. In fact, the Video Doorbell includes night vision which will enable you to monitor your door during the night.
There are a few settings to tweak which will enable you to tailor the doorbell to your specific requirements.
For example, you may want to reduce the sensitivity of the motion tracker if there is another nearby door.
The doorbell is able to function at a distance of up to 30 feet and provides a generous 180-degree field of view, which can be too sensitive for some front doors.
Simply open the 'My Devices' option within the app and choose the 'Motion Settings' section.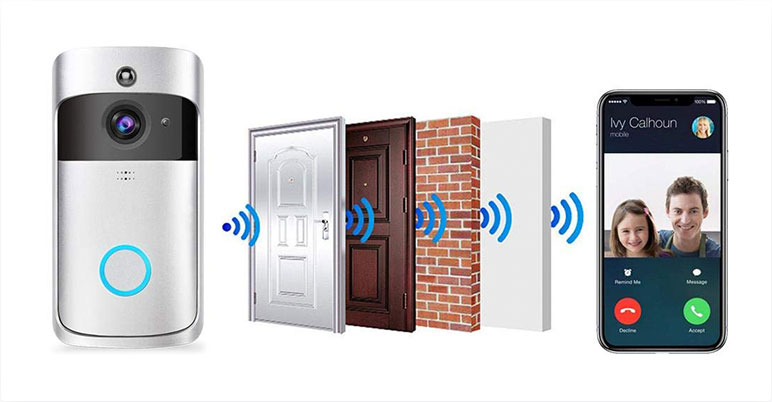 The free app is quick and easy to use, with a variety of features available at the touch of a button. For example, you can check the remaining battery charge, add multiple users or even change the chime notification. 
Video Doorbell have also provided a variety of useful functions, such as being able to sort the recent activity and save specific recordings using the 'star' function.
Conclusion:

 Is the Video Doorbell worth it?
The Video Doorbell will help you keep in touch with visitors, while also improving home security.
The box includes everything you need to install the doorbell, such as a mounting bracket, diode, security sticker, user manual, USB charging cable and also the necessary installation tools including a screwdriver and small drill bit.
With so many useful features available at such an affordable price, we believe the Video Doorbell provides a simple, efficient and low-maintenance way to protect and monitor your home.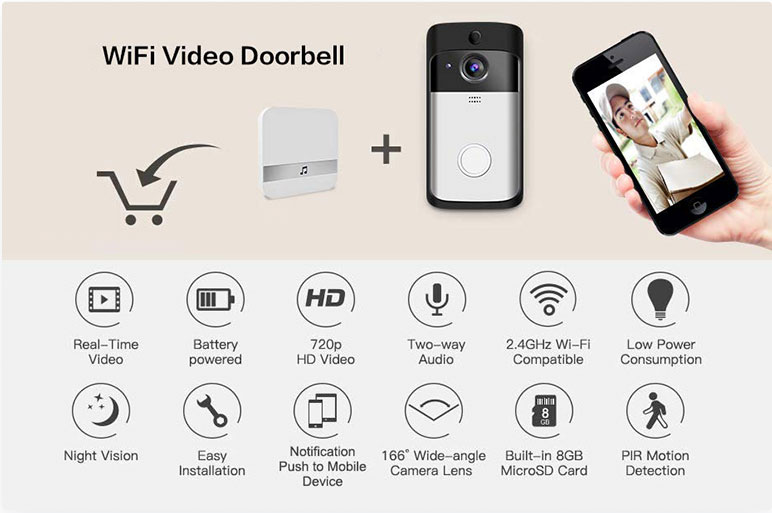 The Video Doorbell is available for a limited time only, with exclusive offers and free shipping. 
Ordering is quick and easy, so take advantage of the great price by ordering yours today.